Religious School
Sha'ar Zahav offers families an innovative education program that emphasizes the positive power of diversity and affirms the special worth of every person and every family.  Our school's first teacher, Phyllis Mintzer (z''l), believed that every person and every word contained sparks of holiness. Beit Sefer Phyllis Mintzer (BSPM — beit sefer means school) is guided by her spirit.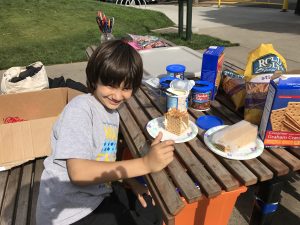 Because we believe that our community is strengthened when we bring our full selves to everything we do, we integrate our children's education into the mainstream of synagogue life. We say that the children of the synagogue are all our children, and we encourage adults — both parents and those who are not parents — to participate in the classroom.  
Weekly, we provide children K-7th grade with a Jewish education that includes Torah, ethics, ritual, Hebrew, history and Israel with an emphasis on Jewish diversity and social justice in an LGBT/queer-positive community.
We would like our school to be accessible to those with chemical sensitivities and allergies, and therefore support a Fragrance-Free Environment.
Please contact Director of Education Leeaht Segev at education@shaarzahav.org for more information.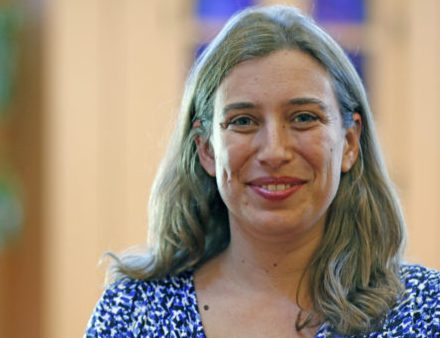 Leeaht Segev
I am so excited to have joined the team at CSZ! It is a delight to be part of such a wonderful community. I started my Jewish career as the Family Programs Director at the Contra Costa JCC. I then spent three years as both the Religious School Administrator at Beth Chaim Congregation in Danville and the Administrator for OHALAH, the National Association for Jewish Renewal. During my time there, I helped with the transformation and restructuring of the Hebrew School. I also assisted with the planning and running of two national conferences for OHALAH that were attended by over 300 people. I spent the last year as the Interim Co-Director of Education at Congregation B'nai Tikvah in Walnut Creek. In addition to my work in the Religious School, I have also created many new programming opportunities.  I have  found such a deep love and passion for working in the Jewish community.
Contact Leeaht at education@shaarzahav.org