Adults (21-37)
Our young adults meet regularly to socialize, learn and discuss. Guided by our shared, ever-evolving set of practices, we inspire each other to advance justice, equality and compassion. If you'd like to receive more information about programming and upcoming events please complete the form below.
Saturday, January 12
6:00-8:00 pm Drinks at Manny's — 3092 16th St, San Francisco, CA 94103
8:00-9:30 pm Cantor Unplugged: Broadway Sing-along
Friday, February 8
6:00-7:15 pm Reception with author, Zohar Weiman-Kelman
Join scholar and former Sha'ar Zahav member Zohar Weiman-Kelman as she introduces us to her new book, Queer Expectations: A Genealogy of Jewish Women's Poetry. Explore boundary-crossing journeys through the poetry of over hors d'oeuvres and good company.
7:30-8:45 pm Service led by Rabbi Copeland and Annie Atura.  Drash by Zohar Weiman-Kelman
9:00-11:00 pm Drinks at Evil Eye — 2937 Mission St, San Francisco, CA 94110
Saturday, March 23
10:00 pm – 1:00 am Gender Schmear Purim Party at Oasis Nightclub featuring a Purim Spiel by Lady SinAGaga! Purchase your tickets here.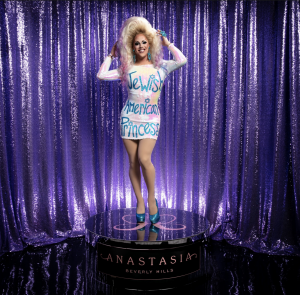 Friday, April 12 
Pre-Passover Chametz Extravaganza… Bowling, Pizza & Beer
Saturday, April 20 
Congregational Passover Seder
Friday, May 17
Sushi Shabbat
Thursday, June 6
Pizza + Beer Decorating Party
Thursday, June 6 • 6:00 pm • Free • at Sha'ar Zahav, 290 Dolores Street
Join us for food, arts and crafts decorating activities in preparation for SF PRIDE Parade. RSVP Click Here
---
If you are interested in receiving more information regarding our programming and events, please fill out our intake form below. Thanks!
---
We hold monthly Shabbat dinners at a congregant's home (space is generally limited to 10 people)
If you'd like to host a dinner at your apartment or home, please email: heidy@shaarzahav.org to begin coordinating!