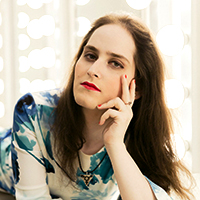 Advance reservation requested.
Ticket Reservations: Free
______________________________________________________
From Ultra-Orthodox Rabbi to Transgender Woman
Conversation + Text Study
A direct descendant of the Baal Shem Tov, Abby Stein was born and raised in a Hasidic enclave in Williamsburg, where she also attended yeshiva and completed a rabbinical degree in 2011. The following year, she left the Hasidic world when she came out as a woman of trans experience. Hear the personal journey of this Jewish educator, writer, speaker and activist, and learn how she works to build awareness and support of trans rights and those leaving ultra-orthodoxy.
Can't make this event? Join our friends at the Jewish Community Library at 7:00 pm for an evening conversation with Abby Stein.