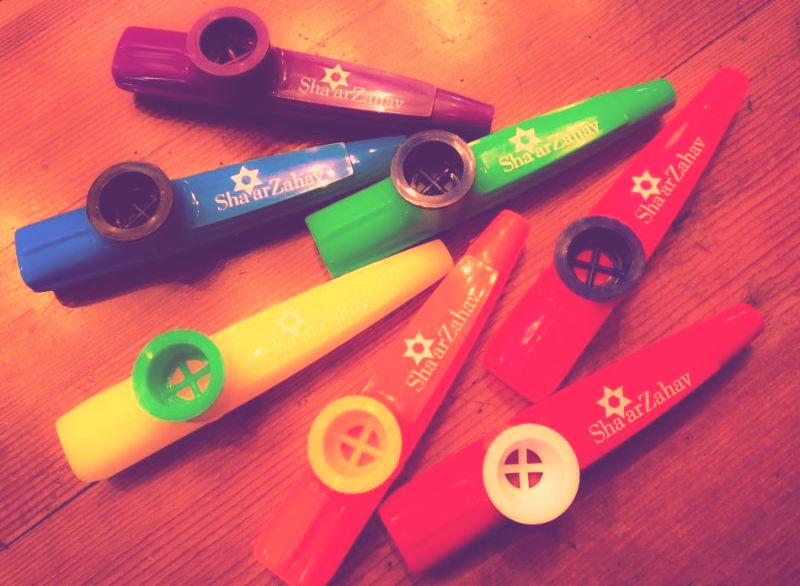 In advance silliness for Purim, please join us for Sha'ar Zahav's (and possibly anyone's) second-ever Kazoo Shabbat!
Come to this special Shabbes Beat service, get your very own SZ Kazoo, and happily kazoo away (in selected parts of the service).
It's all about that Shabbes groove!
Sing, dance, and pray. Joy up, relax, breathe, sway!
Join Cantor Sharon and the Shabbes Beat band and chorus and get your Shabbes rest on.
For more information contact office@shaarzahav.org