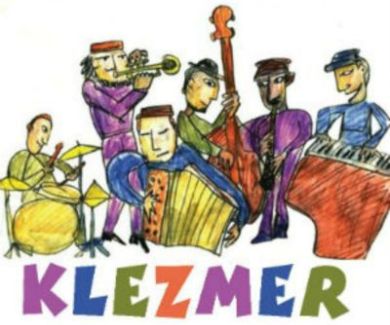 6:30 pm Shabbat Dinner Buffet (RSVP required, space is limited)
7:30 pm Klezmer Service
8:30 pm Oneg, more music and dancing
Come for an evening that will nourish your soul!
Our Klezmer Shabbat is a night for everyone – a night of eating, singing, dancing and davening.
Join Cantor Sharon Bernstein on voice and piano, Stuart Brotman on bass, Sheldon Brown on clarinet, Josh Horowitz on accordion, and Bruce Bierman on feet. The shul will soar to plaintive and uplifting tunes of klezmer music and joyful rhythms.
This evening is dedicated to the memory of Larry Tannenbaum, z"l, whose memory brings great heartbreak and great joy!
*According to Wikipedia, "Klezmer is easily identifiable by its characteristic expressive melodies, reminiscent of the human voice, complete with laughing and weeping."
We would like our services to be accessible to those with chemical sensitivities and allergies, and therefore support a fragrance-free environment.