Support Us
Give a gift to support a Jewish community that honors and believes in you
If you came to this part of our site, we suspect you want and need us…maybe not every day of the year…but perhaps more than just during the High Holy Days!
Click for Other Ways to Donate
We're here for you

        to mourn a loss or to provide healing

        to celebrate a birth, a b'nei mitzvah, a wedding or other joyous events

        to ensure your children gain a solid grounding in inclusive Judaism

        to provide you with programs and new friends as you forge your own Jewish path, and

        to continue our work together to make the world a more welcoming place for everyone!
For any size donation to Sha'ar Zahav, you can make your gift in honor of or in memory of a loved one.  Sha'ar Zahav will send a personalized tribute card in your name.
Give a Majo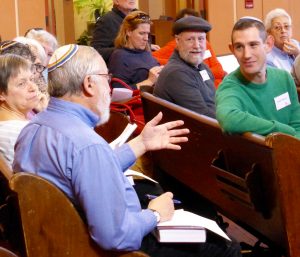 r Gift:  The Chai Campaign
The Chai Campaign is a way of offering congregants, family and friends of Sha'ar Zahav the opportunity to make and be recognized for significant, sustaining investments in projects that help us transform and strengthen our community. The Chai Campaign provided funds to publish our siddur and the seed money to fund hiring our cantor.
Our current initiatives are:
        Strengthening our  liturgical musical program with guest musicians

        Refreshing our building with a kitchen upgrade and new sanctuary chairs


        Supporting housing assistance to attract our new settled rabbi

        Revitalizing our school, Beit Sefer Phyllis Mintzer
How to Donate
Mail
Donations can be sent by mail to (please make checks out to "Sha'ar Zahav":
Sha'ar Zahav
290 Dolores St.
San Francisco, CA 94103
Online
By Phone
Call CSZ at 415-861-6932 to make a donation over the phone.