Jewish Learning Program: Beit Sefer Phyllis Mintzer
Sha'ar Zahav offers families an innovative education program that emphasizes the positive power of diversity and affirms the special worth of every person and every family.
Our first teacher, Phyllis Mintzer (z''l), saw and celebrated the sparks of holiness within every person. Our Beit Sefer (school) is named after her and guided by her spirit.
At-a-glance
For Children and Their Families
Beit Sefer Phyllis Mintzer is for children in kindergarten through 7th grade whose families are seeking to come as they are and create their own pathway to Judaism with their children.
Rooted in our history as San Francisco's LGBTQ synagogue, we welcome and celebrate a diversity of families including interfaith, single-parent, same-sex parents and multicultural families.
Our Program
The program is designed to create rich educational opportunities to support children discovering what it means to engage with Judaism personally with authenticity, and collectively with respect and joy. We believe children learn this best:
in small, mixed-aged groups,
through arts-infused, project-based learning,
and by providing individual accommodations.
We meet on Saturday mornings and our time includes Opening Circle, Grade-level Group Time, Recess, Maker Space and Reflection & Closing. Students work in groups of 6-12. The 2020-2021 school year will start with an adjusted schedule and format.
Our program also provides one-2-one Hebrew lessons starting in 5th grade to accommodate different levels and learning styles. Hebrew Tutoring sessions are 45 mins/week and arranged on weekday afternoons.
Our Faculty
Our project-based, intimate learning program partners with community volunteers led by our Director of Education, Sue Bojdak.
Our Community
Sha'ar Zahav's open and supportive community fosters our youth with a deep sense of shared responsibility. We also partner intentionally with parents to develop their children's identities within our diverse Jewish community, grounded in unconditional love and social justice.
Learn More
If you have questions about the program, want to meet about your child, or would love to "test drive" Beit Sefer before committing, please be in contact with Director of Education Sue Bojdak today.
You can also learn more about the 2020-2021 school year and registrations here.
Community Federation & Endowment Fund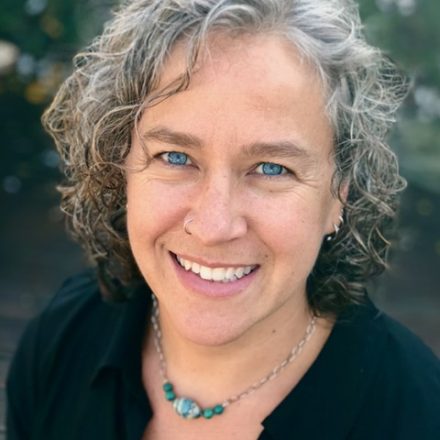 Director of Education
Sue Bojdak
Sue Bojdak has been part of the Sha'ar Zahav community since she moved to the Bay Area in 1995. Sue served as the Director of Education from 2001 until 2006, during which time Beit Sefer Phyllis Mintzer was redesigned and renamed. Sue returned to the role in 2018, after serving as the Director of Education for the intervening 12 years at Temple Sinai–Oakland. Sue is originally from Rochester NY. She holds a BA in Religious Studies from SUNY Stony Brook and an MA in Divinity from the University of Chicago. Sue studied Adult Education at SF State, is a Union for Reform Judaism Outreach Fellow, has been learning with the Mandel Teacher Educator Institute (a national training program for Jewish educators) since 2006 and was recently a fellow with the Fellowship in Applied Jewish Wisdom at the Jewish Theological Seminary. Sue has been working in Jewish education since 1998; she's worked with kids, teens, adults and families. Sue is particularly interested in creative, inclusive and out-of-the-box learning models. Sue believes in the transformative power of Jewish communal life. And, in the words of the prophet Micah, she strives daily to "do justice, love chesed/lovingkindness, and walk humbly with our God." Sue lives in Berkeley with her partner, Dana Sheanin, their four teenagers and two kittens.
Contact Sue at education@shaarzahav.org