Newsletter
The Jewish Gaily Forward has been the newsletter of our congregation since the late 70's.  Originally published monthly and mailed in a blank envelope to protect confidentiality, it was designed to provide a calendar of services, classes and events as well as to offer messages from rabbinical and lay leadership.
With the advent of a weekly email, an up-to-date website and the use of social media for publicity, it is currently published quarterly with emphasis on personal stories, recognition of sponsorships and donations as well as inspiring columns by clergy, professional staff and our president.  It is now mailed without an envelope, representing the change in acceptance of LGBT rights in our City, State and Nation.
Click on the images below to read our quarterly newsletter.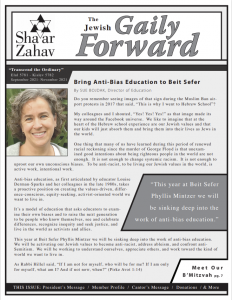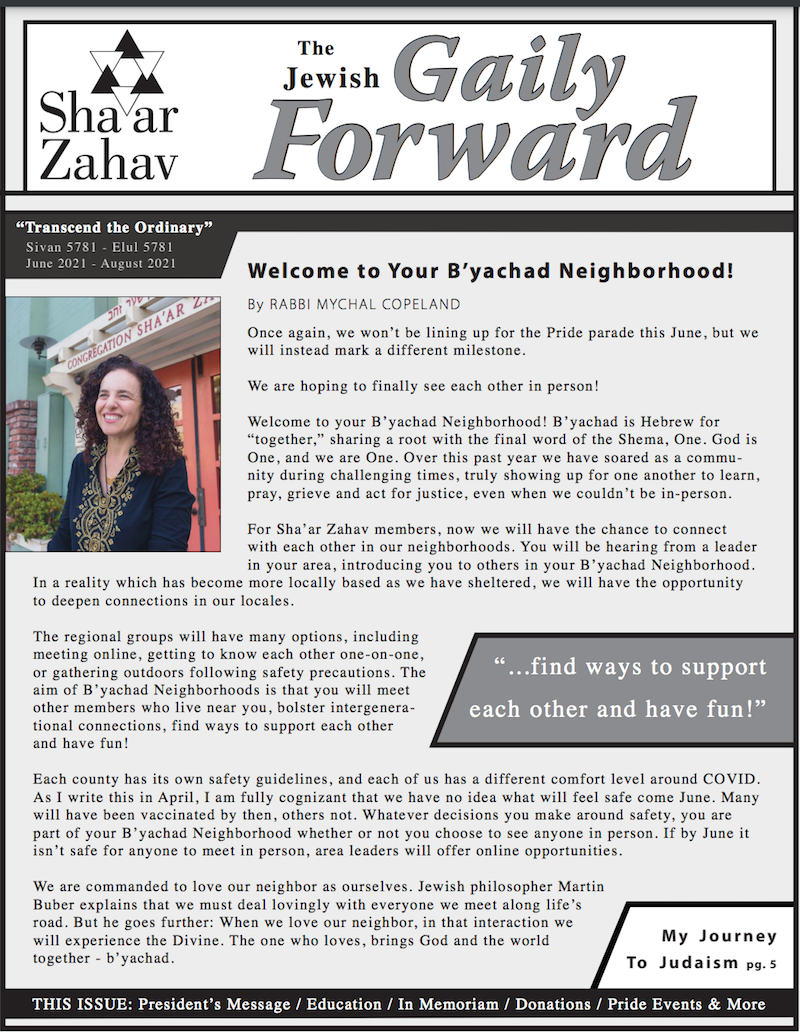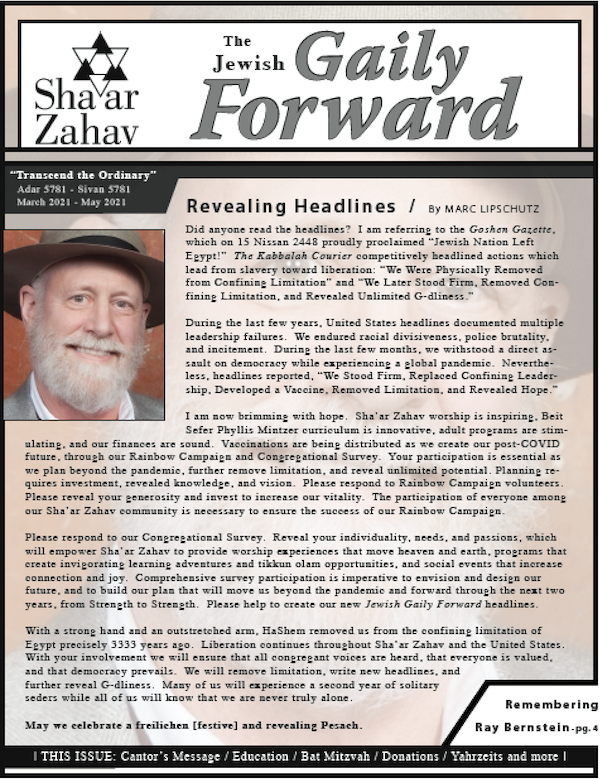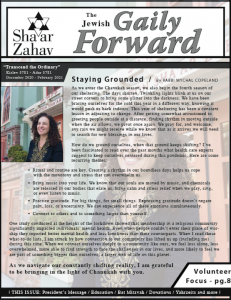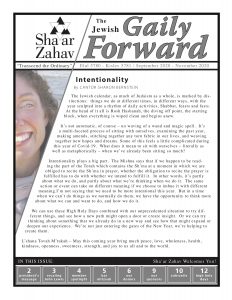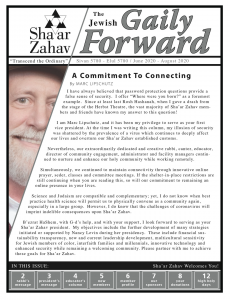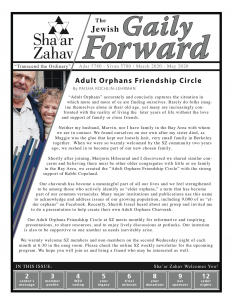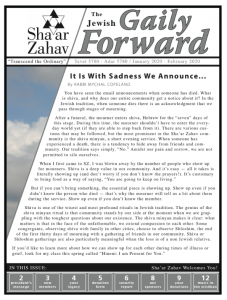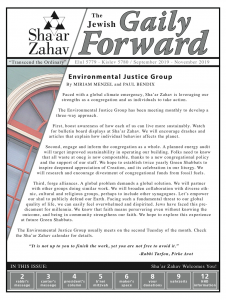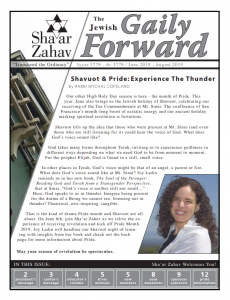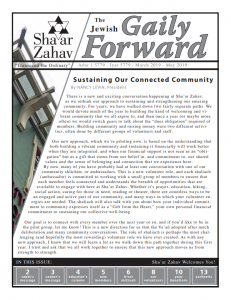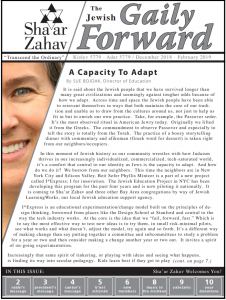 September 2018 – November 2018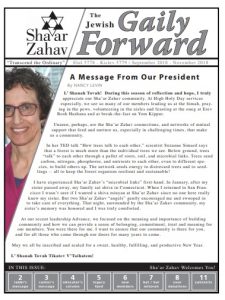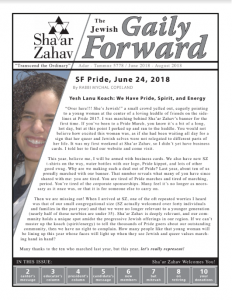 March 2018 – May 2018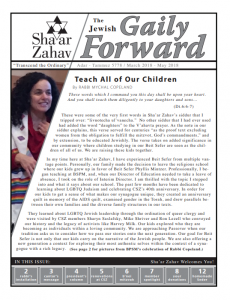 December 2017 – February 2018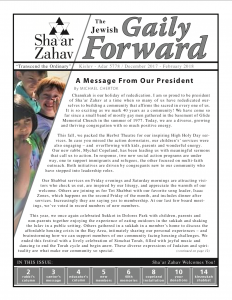 September-November 2017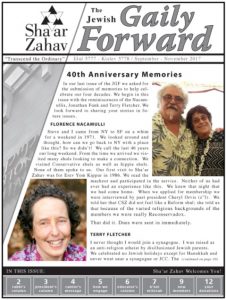 January-March 2017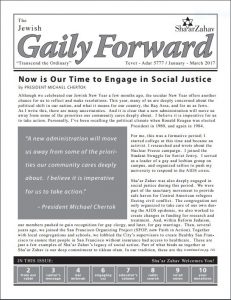 September-December 2016