Our Staff
Clergy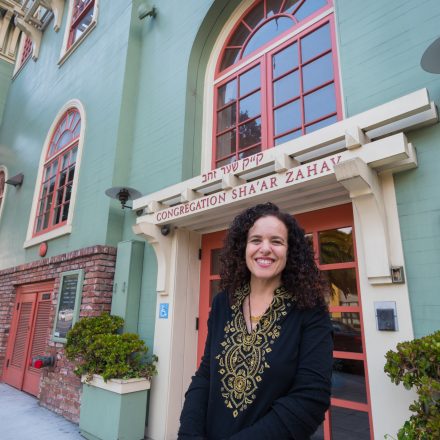 Rabbi
Mychal Copeland
Contact Rabbi Copeland at [email protected]
Rabbi Mychal Copeland speaks and writes about the inclusion of LGBTQI people and interfaith families in religious life.  She is the co-editor of Struggling in Good Faith: LGBTQI Inclusion from 13 American Religious Perspectives [Skylight Paths Publishing, 2015]. Prior to joining Sha'ar Zahav, Rabbi Copeland was the Director of InterfaithFamily Bay Area where she helped couples navigate a diversity of religious and cultural backgrounds.  She served for thirteen years as a university Rabbi, first at UCLA and later at Hillel at Stanford University.  She earned a Masters in Theological Studies and Secondary Teaching Credential from Harvard Divinity School in 1995, and a rabbinical degree from the Reconstructionist Rabbinical College in 2000.  In 2005 she was recognized as being an Exemplar of Excellence by Hillel's International Center, the highest individual honor for Hillel professionals. She served as the Cooperberg-Rittmaster Rabbinic Intern at Congregation Beth Simchat Torah in New York City, the world's largest Jewish LGBTQ community and has carried that work into her career with college students.  Mychal is a certified yoga instructor and fuses Jewish spirituality with movement in her yoga teaching.
Photo by Norm and J.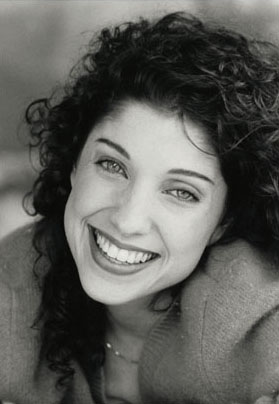 Cantor
Sharon Bernstein
Contact Cantor Bernstein at [email protected].
Cantor Sharon Bernstein, a native of California, grew up in Palo Alto, where she frequented Conservative synagogue Kol Emet and graduated from Palo Alto High School. An avid musician from a young age, she studied piano and voice, performing in concerts, operas, and musicals through junior and high school. Her musical studies continued at the University of Redlands, where she graduated in Voice and Piano. While in college, she took an active role in the local Jewish community and Hillel, sparking an ever-growing interest in Jewish music and prayer. After graduating, she served as the High Holy Day cantor for Arizona State University, and then as part-time cantor for Temple Beth Haverim in Agoura Hills and Congregation Sha'arei Torah in Arcadia while working for Alfred Publishing Co., Inc. as their International Sales Manager. During this time, she studied with local cantors, worked at her Hebrew, started writing music on Jewish themes, and became increasingly more interested in Jewish music and liturgy. Her life took a turn in 1999, when she enrolled in the H.L. Miller Cantorial School at the Jewish Theological Seminary. She spent a year in Jerusalem and the two following years in New York City. In 2002-2003 she devoted her last school-year to doing research for her MA Thesis (The Italian System for Chanting the Torah According to the Torino Tradition) and served as an instructor in Hazzanut for the JTS Cantorial program in Jerusalem.
Israel and Jerusalem proved extremely inspiring to her both in the discovery of the richness of the Jewish musical traditions and in the shaping of her parallel career as a Yiddish performer.  Through the wondrous resources of the Hebrew National University, she has been able to learn melodies from a wide array of traditions – Sephardic, Ashkenazi, Italian, Hasidic – to teach and sing with the congregation, and to perform Yiddish songs which are little known.
As a Yiddish performer, she has presented in venues such as RAI National Italian Radio, the Ancona Klezmer Music Festival (Italy), the Center for Jewish History, the Berkeley Jewish Music Festival, and Yung YiDish, Jerusalem; has taught in the Vilna Summer Yiddish Program and KlezCalifornia; and recorded several of Beyle Schaechter-Gottesman's songs on her album:  Af di Gasn fun der Shtot.
Her compositions include ditties on Jewish themes (such as The Heir and the Hair), music for the synagogue, and settings for several Yiddish poems, and she has a particular love for teaching and mentoring folks of all ages.
She joined Sha'ar Zahav in 2007, and is thrilled to have the opportunity to work and grow with such a warm, vibrant, and passionate community.
Staff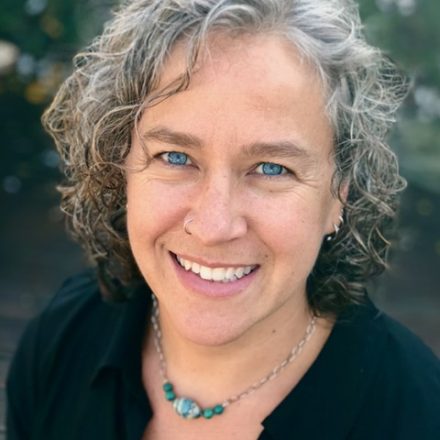 Director of Education
Sue Bojdak
Sue Bojdak has been part of the Sha'ar Zahav community since she moved to the Bay Area in 1995. Sue served as the Director of Education from 2001 until 2006, during which time Beit Sefer Phyllis Mintzer was redesigned and renamed. Sue returned to the role in 2018, after serving as the Director of Education for the intervening 12 years at Temple Sinai–Oakland. Sue is originally from Rochester NY. She holds a BA in Religious Studies from SUNY Stony Brook and an MA in Divinity from the University of Chicago. Sue studied Adult Education at SF State, is a Union for Reform Judaism Outreach Fellow, has been learning with the Mandel Teacher Educator Institute (a national training program for Jewish educators) since 2006 and was a fellow with the Fellowship in Applied Jewish Wisdom at the Jewish Theological Seminary. Sue has been working in Jewish education since 1998; she's worked with kids, teens, adults and families. Sue believes in the transformative power of Jewish communal life. Sue lives in the East Bay with her partner, Dana Sheanin and two cats.  They co-parent four young adults.
Contact Sue at [email protected]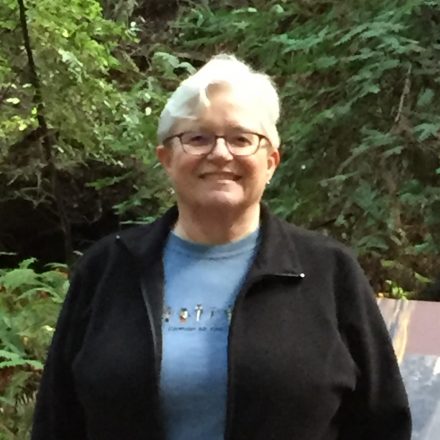 Office and Facilities Administrator
Sharon Heath
As the Sha'ar Zahav Office and Facilities Administrator, I manage the day-to-day operations of a beautifully constructed building, with the help of two facility staff, to enable all members to enjoy their sole purpose of a synagogue.

Not only do I take care of most Administrative functions, but I also make sure all services, holidays, ceremonies, Bar/Bat Mitzvah's and more, are coordinated with the families, clergy and staff. 
Contact Sharon at [email protected]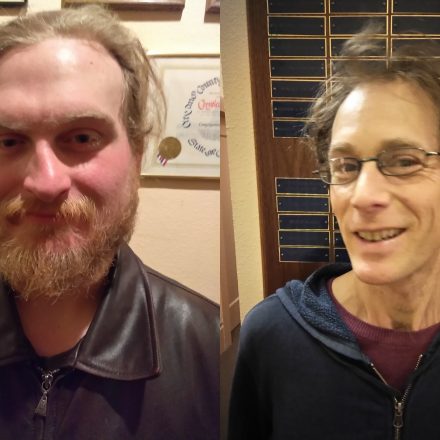 Facilities Staff
Jason Ashworth and Matthew Diana
Matt and Jason make up our facilities staff. They work at Sha'ar Zahav to ensure a clean environment and enable all of our services, holidays, ceremonies, bnei mitzvah and more are set-up to CSZ's standards. In their spare time, Jason is practicing to become a professional billiards player and  Matt has two other jobs.