Bookplate Dedications
Bookplates provide an opportunity to share and remember the names of those we've lost and those we wish to honor.
A $36 tax-deductible contribution will provide for a personalized machzor (prayer book) bookplate.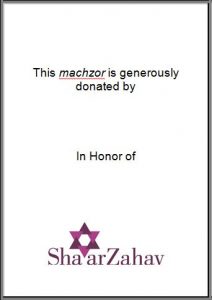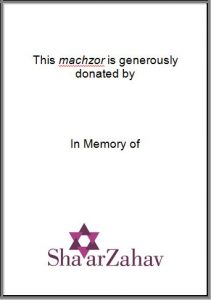 To purchase a bookplate dedication in honor or memory of someone, please click below.
You may also mail a check to:
Sha'ar Zahav
290 Dolores St.
San Francisco CA 94103
Or contact our office anytime over the phone: 415-861-6932.
Thank you for your support!