Support Us
Become a Supporter 
You can make a donation to support Sha'ar Zahav — the community that embraces and supports YOU!
When you want or need us, we're here for you:
To help you mourn a loss, to provide healing
To celebrate a birth, a b'nei mitzvah, a wedding and other joyous occasions
To ensure your children learn our brand of inclusive Judaism.
To create a more welcoming world for LGBTQ Jews everywhere
To observe High Holy Days in an affirming and welcoming community
To create a safe space for refugees and others who have been marginalized
It's easy — click on Paypal below or mail a check to Sha'ar Zahav, 290 Dolores Street, San Francisco, 04103.  Sha'ar Zahav is a registered 501(c) organization. Tax ID: 94-2477006
If you need help or would prefer to talk to our staff, please feel encouraged to call Sharon Heath at 415-861-6932, extension 304. Thank you!
---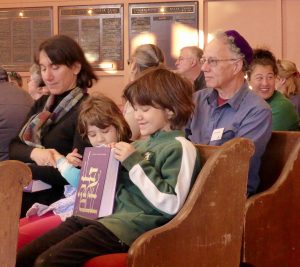 Join in our People of the Book Campaign – to help us reprint our groundbreaking and widely praised siddur.  
You can participate in three different ways:  
By making a Rosh Pina ("Cornerstone") gift of $1,800 for which you will be provided a personalized siddur from Rabbi Mychal Copeland.  

Click here
As a

Sofer

("Scribe") with a $180 (or $15/month) donation.  Each sofer may dedicate a sanctuary siddur to honor or remember someone you cherish.  

Click here

 
Or by

pre-ordering one or more siddurim.  

Click here

 
Help ensure that Siddur Sha'ar Zahav continues to be available as a beacon for the many individuals and communities that find strength and comfort in our words!
---
Give a Major Gift:  The Chai Campaign 2018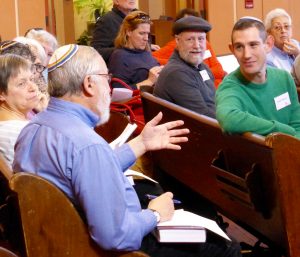 The Chai Campaign offers congregants, family and friends of Sha'ar Zahav the opportunity to underwrite and be recognized for significant investments in projects that help us fulfill our dreams. We invite donations of $5,400 or more (over 1, 2 or 3 years) to support transformative initiatives in four areas: enriching our music, refurbishing our building, strengthening our children's education, and enhancing our Rabbi's impact. For more information, please contact Martin Tannenbaum or Ami Zusman.
---
How to Donate
Mail
Donations can be sent by mail to (please make checks out to "Sha'ar Zahav")
Sha'ar Zahav
290 Dolores St.
San Francisco, CA 94103
Online
By Phone
Call CSZ at 415-861-6932 to make a donation over the phone.
Steps to Donate via PayPal:
Type in desired donation amount next to "$0.00". Please note: you will not be able to proceed with payment if you do not type in a donation amount.
Once donation amount is typed. Select "Donate with PayPal" or "Donate with a Debit or Credit Card ".
If you choose "Donate with PayPal", you will be asked to enter your "PayPal" account log-in information. If you have more than one account linked to your PayPal account, you will be asked "How do you want to pay?" You can select from the accounts listed.  Last, you will be asked to confirm the amount and click "Donate Now"
If you choose to "Donate with a Debit or Credit Card", you will simply be asked for your credit and billing information. Then proceed to click "Donate Now" and your payment will be processed.