Lay Leaders
Sha'ar Zahav is shaped by its members who tirelessly dedicate time and effort to create a close-knit community that celebrates the sacred in each and every one of us. Find out a bit about the lay leaders serving on Sha'ar Zahav's Va'ad, or Board of Directors.
Executive Committee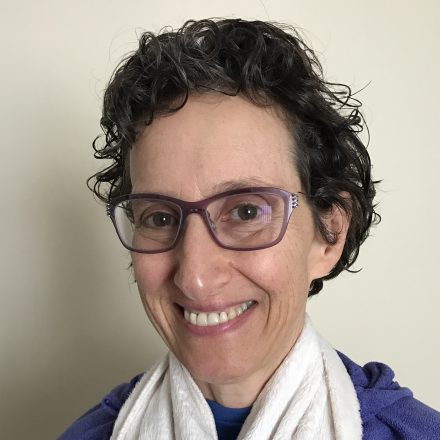 Nancy Levin
President
When I moved to San Francisco, I came to Sha'ar Zahav because I needed a place to go for the High Holidays. I was delighted to find a queer-identified synagogue where people could be celebrated for who they are. And, of course, my parents were thrilled that I joined a shul. What I gained over the last 20 years is a community that is there for me. The more I participate through volunteering, showing up at events and meeting new people, the more connected I feel. That's why I am so honored to be nominated to be your President. I am excited about helping everyone in our community to find their special connection to Sha'ar Zahav, as I did. Maybe it's baking for the oneg, co-leading services for the first time, visiting a sick member, setting up our Sukkah in Dolores Park,  participating in social justice programs, joining Beit Sefer students during morning circle, or just sitting quietly at the back during services-large or small, any connection is meaningful and there is no 'right' way. I look forward to welcoming visitors, connecting with new members and continuing to build relationships with those I have known for years, to lead our community into what's next. In my professional life, I work at the U.S. Environmental Protection Agency. I served as executive director of not-for-profit agencies working on environmental and women's health issues. I'm fortune to have work that resonates with my values and to be able to pursue my other passions such as cycling.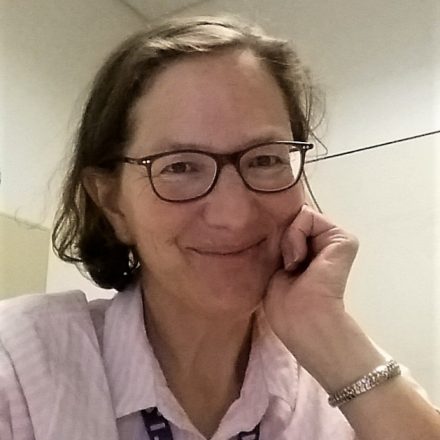 Sara Haber
Vice President
I appreciate the opportunity to serve my congregation as one of the Va'ad's Vice Presidents.
I've been a member of Sha'ar Zahav since the early 1990s. I've served on the Dues, Membership, Social Action and Nominating Committees.  It's been my honor to serve on previous Va'ads with presidents Diana Bookbinder, Arthur Slepian, Ora Prochovnic and James Carlson.
In recent years, Laura Lowe, Judith Wolfe and I have been the triumvirate running High Holy Days logistics. I organized volunteers for our second night Passover Seder and continue to coordinate the wonderful volunteers that greet you before services.  I have also had the blessing of being part of Sha'ar Zahav's first Chevra Kadisha.
I cherish the ways in which our community brings challenges as well as joy and inspiration to my life.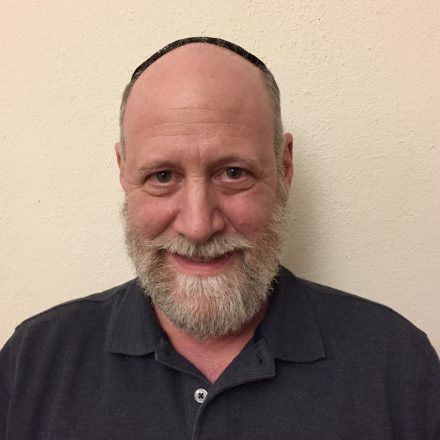 Marc Lipschutz
Vice President
In 1980, I arrived in San Francisco, davened at Sha'ar Zahav during my very first Shabbos in the City and throughout the summer, and became a member prior to Rosh Hashanah.
I was raised in a Jewish home with first generation American values.  Yiddishkeit (the Jewish way of life) permeates my identity and influences my work.  As a social worker, I enter into the lives of children and their families during times that are frequently painful for them, and quietly pray that our time together will initiate healing.
Mentoring b'nei mitzvah students, youths and adults, has been extraordinarily fulfilling, as we transmit Yiddishkeit together and ensure the future of Judaism.  At Sha'ar Zahav I experience a community that shares my Jewish values of inclusiveness and social justice, and thrive among so many people who I greatly love and who love me dearly as well.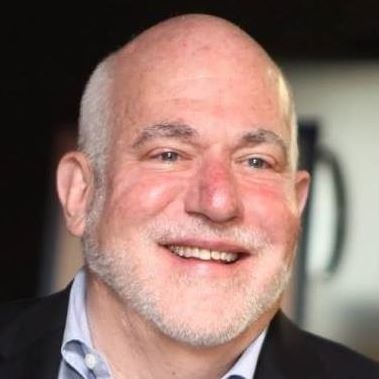 Arthur Slepian
Vice President
I have been a member of Sha'ar Zahav and proud to call the community my spiritual home for close to 30 years.   I have previously served the congregation as Treasurer (1997-2000), Vice President (2001-2003) and as President (2003-2006).  More recently, in 2010 I founded the non-profit organization A Wider Bridge, a pro-Israel LGBTQ organization that works to deepen the connections between the LGBT communities of Israel and North America and provide support for Israel's LGBTQ community. I served as Executive Director of A Wider Bridge from 2010 through January of this year, and am now a member of its Board of Directors.  I currently serve on the Board of Directors of the Jewish Community Federation of the San Francisco Bay Area and as Chair of the Federation's Israel – Diaspora Task Force.. I also recently served on the San Francisco area Jewish Community Relations Council and the Board of Overseers of Hebrew Union College, Los Angeles campus.
I am married to Gerry Llamado, my partner for the past 23 years.  We live in Glen Park with our Bengal cats.  I have seen so much positive change at Sha'ar Zahav as our community continues to grow and evolve and I look forward to what the future holds for us.
Joe Harkman
Treasurer
I joined Sha'ar Zahav in 2009, finding my first job in San Francisco, after completing grad school in Atlanta. With no family or community in the Bay Area, I struggled to build up friendships and community. I was a bit adrift, not really sure how to meet people, and I worked at a tiny consulting company that was a bit isolating. After attending a single SZ service, I was hooked. Sha'ar Zahav's welcoming community and familiarity in ritual brought joy; this joy led to friendships, and these friendships have provided more support than I could have possibly imagined. The shul has embraced my interfaith marriage and even honored my wife on its bimah. I am proud to use my talents to serve as Treasurer.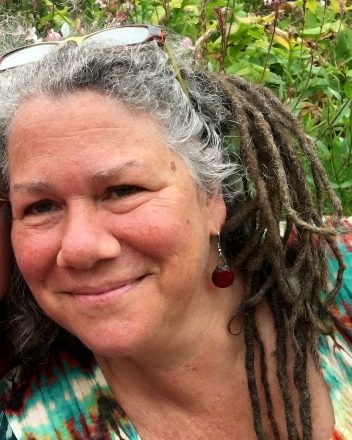 Deborah Levy
Recorder
I joined Sha'ar Zahav around 1997, when my sons were in 4th grade and Kindergarten.  The community was an important support to me through the years of their Jewish education, and through each of their b'nei mitzvah ceremonies.  As a single mother, I loved – and still love – being part of a synagogue where all family shapes and sizes were celebrated.
I joined the CEB and was an active member (and Chair) in the early 2000's. I was lucky to be able to work with Phyllis Mintzer and so many others as we explored how to best present Jewish customs, history, values, liturgy, and even some Hebrew, to both youth and adults in our wonderful, diverse, and queer-minded community.
After spending 2-1/2 years living and teaching in Chile, my wife's native country, we returned to San Francisco (in 2015), and I returned to my position teaching English as a Second Language at City College (CCSF), where I currently chair the Credit Curriculum Committee.  I work with several organizations that support progressive values and environmental sustainability in Israel and here in the Bay Area.
Board Members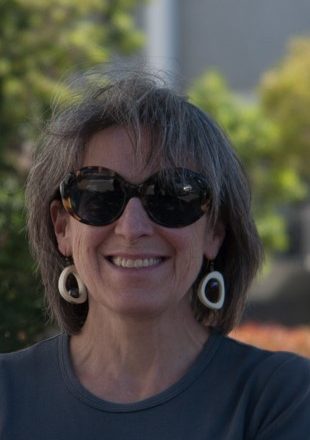 Ann Daniels
Board Member
I came to Sha'ar Zahav in the late 1980s and became a member in the early 1990s, when Rabbi Yoel Kahn called my husband, our daughters and me an "alternative family" (a designation that still delights us no end). Being part of Sha'ar Zahav has been central to our children's upbringing and our family's values.
I grew up in Manhattan culturally Jewish but not knowing much more than the Passover ritual, and I learned my aleph bet and much more at Sha'ar Zahav's adult education classes and through volunteering at Beit Sefer Phyllis Mintzer. The love and support I received from my fellow-Sha'ar Zahav-niks during my mother's illness and death showed me anew the importance of community, and how important it is to me to be part of this particular community.
I teach adult and family literacy at the Oakland Public Library and I'm active with a number of organizations fighting to protect and further progressive values and stand up for the disenfranchised, including immigrants and the formerly incarcerated. Sha'ar Zahav has helped me learn that everyone needs a community and a place where their value is realized.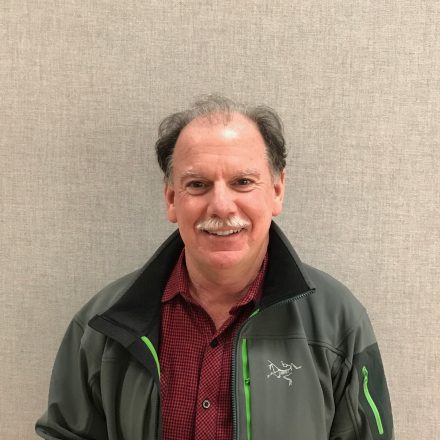 Don Fischer
Board Member and Co-Chair, Education Committee
I have been a member of our Sha'ar Zahav community for over 17 years, and my son Spencer, 11, attends Beit Sefer Phyllis Mintzer. In addition to participating on the Va'ad, I co-chair our Beit Sefer Education Committee. Originally from Jersey City NJ, I came to SF in 1988 via Atlanta and Miami and have called this beautiful city home ever since. Professionally, I work in the international trade law field and it's been a great joy discovering parts of the world outside the U.S. In addition to outdoor activities with Spence, my other interests include classical music, inde films, swimming, gardening, and World War II history. We live in Glen Park and participate in various community projects including the Baview Mission Abundance Community which assists underprivileged families.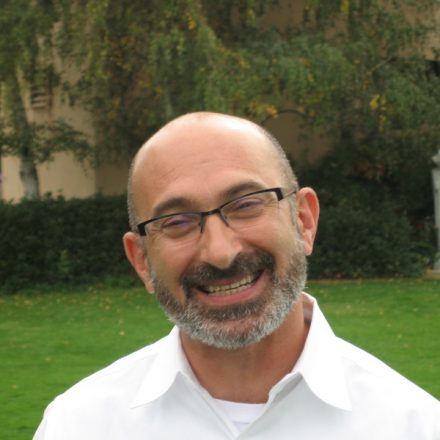 Andrew Fyne
Board Member
I have been a member for 19 years and have served on the Ritual Committee and Va'ad. Currently I sit on the B'nai Mitzvah Committee, helping families plan out their B'nai Mitzvah services.  I believe that building Jewish community is a worthy endeavor and  hope I can bring my some of my experience from Jewish communal life and from years working in non-profits to my board tenure.  I am celebrating thirty years together with my husband, Richard and enjoy spending my weekends at our little farm in Sebastopol.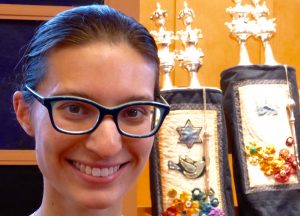 Rachel Nancollas
Board Member
I am a relatively recent Sha'ar Zahav member having joined in the last five years. My boyfriend (now husband) Elliott and I were initially drawn to Sha'ar Zahav because of its welcoming atmosphere to people from all walks of life – including non-Jews like myself at the time. During the illness and death of Elliott's mother and the joy of our wedding the next year, I was stuck by how important having a supportive community had become in our lives. Thus, it was with great pride that I converted to Judaism in 2015. Since then, I've been an active participant in Saturday morning services, a member of the rabbi search committee, and now a Va'ad member. My hope is to one day have a bat mitzvah. Outside of Sha'ar Zahav, I work as a hardware engineer designing laptops. I believe in the mission of the free and open web and computing for everyone. I also enjoy running, cooking, and occasionally blogging about recipes and circuits.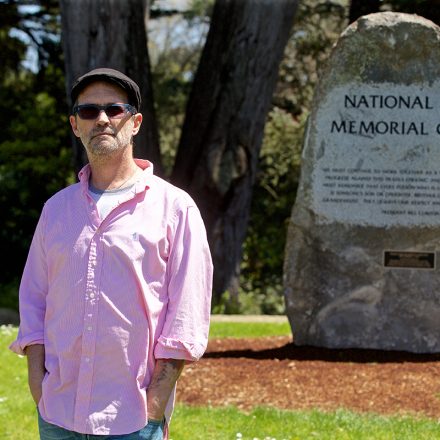 Mike Shriver
Board Member
I am a relatively new member of Sha'ar Zahav, joining just less than 2 years ago.  My journey to Judaism was the culmination of a ten-year process in which Sha'ar Zahav played a critical role in both welcoming me and making me feel a part of this incredible community.  What excites me the most about Sha'ar Zahav is its sense of invitation and community.  From the very first time I came to Sha'ar Zahav I have felt loved, supported and that I belonged.
A little about my background. I have been involved in HIV/AIDS advocacy, activism, program development, organizational development and public policy efforts for over 30 years. I currently serve on the Board of the National AIDS Memorial Grove, as an honorary trustee of the American Foundation for AIDS Research (amfAR), and am one of the organizers of Burrito Project SF. I was a Health Commissioner for the City and County of San Francisco as well as Special Advisor to the Mayor on AIDS/HIV Policy.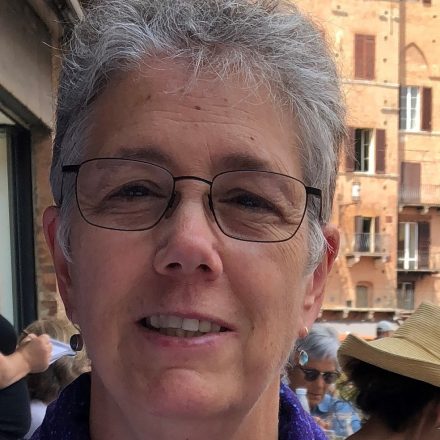 Kelly Thiemann
Board Member
I joined Sha'ar Zahav over 26 years ago when I married my spouse, Ann Bauman, at Sha'ar Zahav.  She joined the synagogue to meet a nice Jewish girl.  She found one — it just took me several years to convert to Judaism. 
I started the Food Chavurah (Oneg Committee) in 2013 with Paul Cohen and served as the Chair for three years.  Ann and I continue to be members of the Oneg Committee and provide food for the Onegs including our chocolate oneg that usually takes place in early January.  I participated in the 2011 Strategic Plan Task Force, the Caregivers of Aging Parents Support Group and have made presentations to the Conversion classes. I am also a member of the High Holiday's Shofar Corps and have recently agreed to be a co-chair of the East Bay Chavurah.  I will be having my adult Bat Mitzvah in July 2019.
I am the immediate past president of a LGBT non-profit organization that combines scuba diving and fundraising.  In addition to diving and traveling, I also like to garden. I am looking forward to deepening my connection with the Sha'ar Zahav community.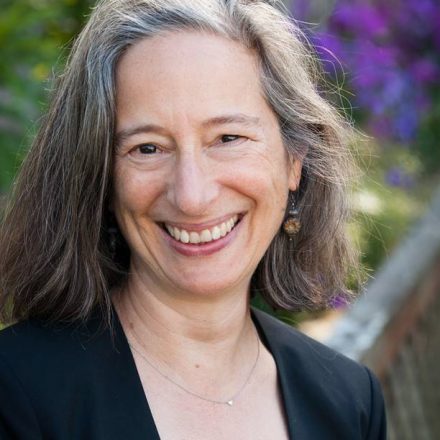 Laurie Trupin
Board Member and Co-Chair, Connections Committee
Laurie Trupin grew up in New Jersey and came to SF in 1982. She has been a member of Sha'ar Zahav since the early 1990s. She lives in the Glen Park neighborhood of San Francisco with her wife, Beth Ross, and their little dog, Giorgio.  They have 2 children who grew up in Sha'ar Zahav and are now attending college. Laurie works at UC San Francisco as an epidemiologist on clinical research studies in rheumatology. At Sha'ar Zahav, she is a member of the Va'ad, co-chair of the Kesher (Connections) Committee, and a b'nei mitzvah mentor. After a 25 year hiatus from dance, she is now performing with Dance Generators, an inter-generational dance company connected with USF.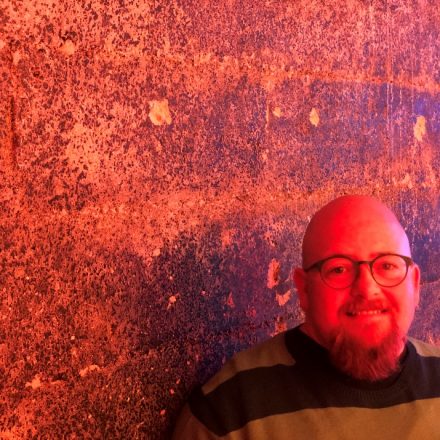 AJ Turpen Fried
Board Member
My partner and I have been members of Sha'ar Zahav since 2000.  Sha'ar Zahav has been the "home base" for my wife and I for nearly 19 years.  It is the place where I am drawn to when I have something to celebrate (my conversion, our aufruf, and the birth of our son) and the place that I find comfort when I am experiencing a loss.   Over the years I have volunteered in many capacities at Sha'ar Zahav over the years (social action committee, CEB, and BSPM).  In my personal life I have done childcare/nanny work for more than 20 years, in-home care for adults, and managed an office at SFSU.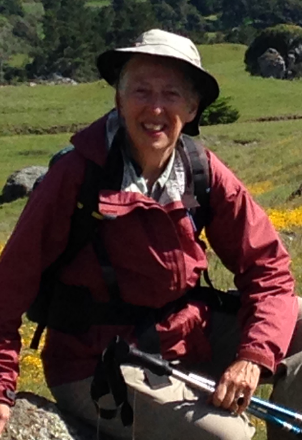 Nancy Wecker
Board Member
From before Sha'ar Zahav owned a building and before hiring its first Rabbi, I attended services. For decades, I have considered Sha'ar Zahav my synagogue because of its radical cause of creating a Gay/Lesbian temple. In the last few years, I have been enriched and my affiliation has deepened because of my participation in various Sha'ar Zahav-sponsored activities: the Caregivers of Aging Parents support group; visiting Cuba; and the Social Action Committee. Originally from Boston, I have lived in San Francisco since 1977. Professionally, I am a Neuropsychologist. My partner and I have been together for over 30 years.
I look forward to working with others on the Va'ad to keep Sha'ar Zahav thriving, to meet the needs of the congregation, and to further our commitment to tikkun olam, repairing the world. Thank you for the opportunity.
Fellows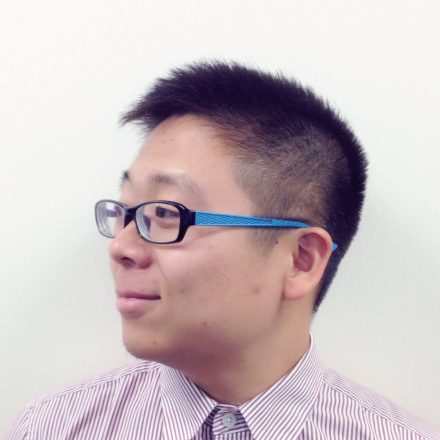 Shijia Bobby Lu
Federation Fellow
A regional planner with the Bay Area's metropolitan planning organization. He coordinates local and regional economic development and manages grants that fund local planning projects. Grew up in China, Bobby came to the United States in 2012. With a background in sociology (college) and urban planning (master's degree), he has been searching for ideas to empower people to come together and transform their communities. Bobby is interested in becoming a better communicator and strengthening our relationships to create safe spaces for the diverse groups we luckily have in our communities.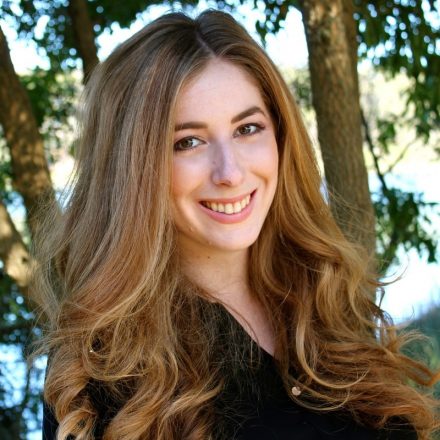 Rachel Nilson Ralston
Federation Fellow
I am thrilled to be serving the Va'ad through the Federation Fellowship, which places emerging Jewish leaders with local Bay Area organizations to learn about nonprofit decision-making and community-building. This is an especially meaningful opportunity for me, since Sha'ar Zahav is also my Jewish spiritual home. I joined as a congregant in 2017 alongside my husband Ricky, because Sha'ar Zahav encompassed our values and needs. As a couple that comes from different religious and ethnic backgrounds, we needed a place where Ricky's choice to become Jewish would be nurtured and celebrated, where our queer family and friends would be valued, and where our feminist/egalitarian expressions of spirituality would be encouraged. (We also love Rabbi Copeland, who married us in 2016!) By day, I work as the Assistant Director of San Francisco Hillel, an organization that supports Jewish student life on the college campuses across the city. It's where I was activated as a student leader in college at San Francisco State, and where I was encouraged to pursue dialogue/conflict resolution skills relating to Israel-Palestine and build a Jewish community that reflected the beautiful diversity of Jewish peoplehood. When I'm not at Hillel, you can likely find me exploring the hiking trails of my neighborhood in Mill Valley, attempting to craft, or eating burritos with Ricky.